Capital Project
In 2019, the district began a thorough review of long-term school facilities preservation and improvement needs at which time the Board of Education created the following outline for a possible project:

Actual construction beginning in the spring or summer of 2023.
Keep the school in an orderly working fashion and address facilities issues before they become significant problems.
Health and safety must be a priority.
Areas most in need of renovation should be prioritized.
No additional square footage would be added to the facilities.
All construction would be performed in a manner that maximizes the state's financial contribution to the project.
Keep the capital project portion of the tax levy stable or with a potential decrease.

Guided by the district architects and municipal advisors, four community groups totaling over fifty volunteers met several times to assist in the development of a capital project proposal. These groups included students, parents, community members, faculty, staff, administrators, and Board of Education members.

At the end of the process, the four community groups reconvened as one large group and made recommendations to the District Facilities Committee, who in turn made the following recommendations to the full Board of Education:

Project cost of $16,320,000 and use of capital reserve funds and available cash that results in a projected decrease in the portion of the tax levy for capital construction.

HS Auditorium: Renovations and enlargement (within the building proper) of the 1936 high school gym that was converted to a fixed-seat auditorium in 1956.
Elementary School: Renovations to approximately twenty-two of the original elementary school classrooms built in the 1960's and updates to the gymnasium in the elementary school.
School Fields: Improvements to the school fields used for athletics, physical education classes, community youth sports, and community summer recreation programs.
Playground: Improvements to the elementary playground spaces used by our elementary students and by our community during non-school hours. Significant funding for the playgrounds has been provided by a generous donation from the estates of Sally and Darryl Braun.
Other safety items including:

the replacement of an aging section of the roof on the high school
the addition of back-up generator power to critical areas in the elementary school
additional school security devices on school doors

This project proposal is the result of valuable community input and is designed to provide a safe learning environment for our students, to encourage community use of our facilities and to continue the long-standing commitment to maintaining our facilities as some of the most important assets in the Naples community while reducing the portion of the tax levy designated for capital construction.

At its meeting on October 6, 2021, the Naples Board of Education approved a proposed $16,320,000 Capital Building Project that would reduce the amount of annual borrowing. Informational brochures mailed to the community, displayed at local libraries, and posted on the school website in November.

On Tuesday, December 7, 2021, there was a capital project referendum public vote. The result of this vote was 173 - YES and 40 - No for a passing rate of 81.2%.

The next step is to begin to develop a detailed project proposal that will be submitted to the State Education Department for approval. This step begins immediately in order to be able to meet the goal of actual renovation construction beginning in the spring of 2023.

Your new Superintendent, Kevin Swartz, and Business Administrator, Chad Hunt, as well as your Board of Education will keep you apprised of the planning process and there will be future opportunity for more community input on project specifics.

Click HERE to view a copy of the original Capital Project Brochure.

For more information please contact Jeff Black at 374-7901 or Chad Hunt at 374-7902.

Project Scope

Estimated Funding

Estimated Timeline

November 30, 2021 Presentation

Capital Project FAQ
Project Scope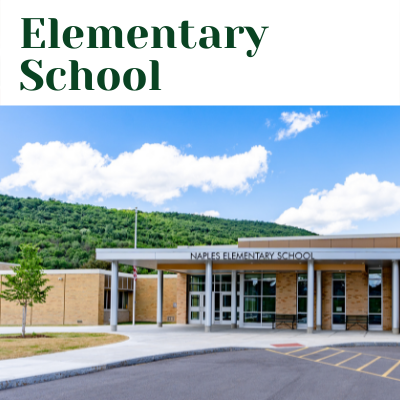 - Classroom Updates (approx. 20-22)
Cubbies / Toilet Rooms / A/C Option
- Corridor Updates
- ADA / Security Hardware Upgrades
Keyless Access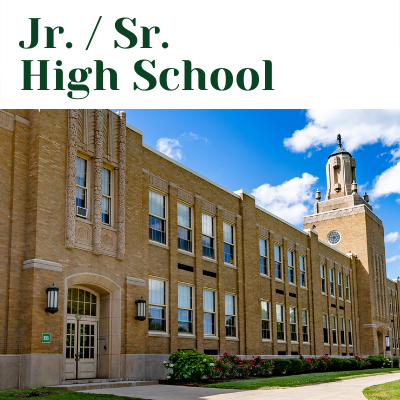 - Auditorium Renovations / Updates
Larger Additional Seating Area, Larger Stage with Sound System, Rigging, Lighting, Curtains, Seats, Storage
- ADA / Security Hardware Upgrades
Keyless Access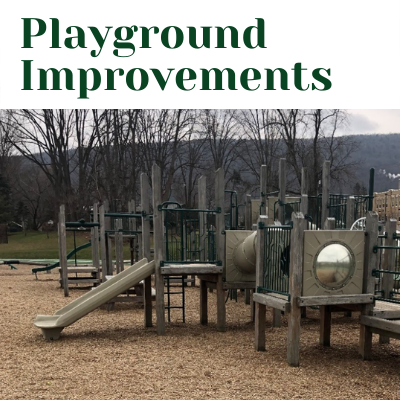 - Replace Wood Playground Equipment
Provide 1st-4th Grade Play Area within the Running Track
Provide 5th-6th Grade Play Area within the Running Track
- Existing Space Climber Remains
- Provide Pre-K Play Area Near Elementary Building
- Provide Fitness Equipment Adjacent to Running Track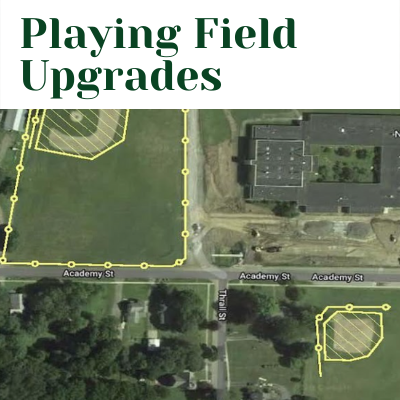 - Reorient Soccer and Baseball/Softball Fields
- Provide Scoreboards
- Provide Dugouts
- Provide 1-Set of Portable Dugouts at Baseball Field
- Provide 1-Set of Portable Dugouts at Modified Field
- Provide Permanent Softball Dugouts with Storage
- Provide/Replace Fencing
- Provide Portable Bleachers
---
Estimated Funding
| | |
| --- | --- |
| TOTAL Project Cost: | $16,320,000 |
| NYSED Building Aid | ($9,171,840) |
| Capital Reserves | ($4,092,135) |
| Debt Services | ($2,686,025) |
| Cash | ($330,000) |
| Donation | ($40,000) |
| TOTAL: | $0 |

In 2008, the district incurred a 15 year debt schedule for capital construction that will expire in 2023. New York State requires that new capital projects borrow funds for repayment over 15 years. The good news is that annual payments on the new debt schedule are expected to be lower than the annual payments on the expiring 2008 debt schedule. Therefore, this project would reduce the amount of annual borrowing for school renovations.

No New Tax Impact to the Tax Levy As Result of Project


---
Estimated Timeline
---
November 30, 2021 Community Public Presentation
---
August 4, 2021 Presentation
---
Capital Project FAQ
Q: What will the tax impact be?
A: The proposed overall project cost is $16,320,000, and will be paid for by a combination of state building aid and district capital reserve funds, fund balance, and a donation. First, the State Education Department will pay a portion of the costs for allowable capital improvements through their building aid formula (up to 63.7% for Naples). Second, the District plans to utilize up to $4,462,135 from our capital reserve fund, fund balance, and a donation from the estates of Darryl and Sally Braun.

In 2008, the district incurred a 15 year debt schedule for capital construction that will expire in 2023. New York State requires that new capital projects borrow funds for repayment over 15 years. The good news is that annual payments on the new debt schedule are expected to be lower than the annual payments on the expiring 2008 debt schedule. Therefore, this project would reduce the amount of annual borrowing for school renovations.
Q: Isn't state aid just my tax dollars too?
A: Yes, it is. The New York State Legislature has given all school districts an opportunity to use state funding to enhance their communities through school building improvements and renovations. This is an opportunity to keep state funding in our own community and improve safety and the educational setting for our children.
Q: Why did the Board of Education not consider adding square footage?
A: Eligibility for new construction is determined through an assessment of information contained in the school district's Facilities Needs Assessment Summary, enrollment projections, Instructional Space Review form, 5-YEAR capital Facilities Plan, and proposed floor plans, as well as the required curriculum and the specific educational programs offered by the district or BOCES. Due to these factors, new square footage would not receive building aid. The Board of Education stipulated that we had to have 95-100% eligible for building aid in order to reduce the amount of annual borrowing.
Q: If the project is approved, when would it start?
A: After voter approval, the plans and specifications will need to be completed by the architects and engineers and will be submitted to New York State for approval. This process and approval from the state can take up to a year. Construction will begin in late spring or early summer of 2023 with anticipated completion by the end of 2024. The construction schedule would seek to minimize disruptions to the school day.
Q: How can we learn more about the project?
A: Along with the community presentation on November 30, 2021, additional information can be found on the District's website at www.naplescsd.org.
Q: What if we have additional questions?
A: Please contact Jeff Black, Interim Superintendent of Schools at 585-374-7901 or Chad Hunt, Director of Business and Operations at 585-374-7902.

Q: When and where do I vote?
A: The vote was held on Tuesday, December 7, 2021 from 7 a.m. to 8 p.m. in the HS Library.